PRE-OWNED & REFURBISHED EQUIPMENT

Please review our list of Pre-owned & Refurbished Equipment under the following categories:
The inventory list above is by no means exhaustive as we constantly have new inventories. We strive to update our website as regularly as possible, to feature our latest inventories.
Any equipment that we do not carry, we undertake to source. If you have any surplus equipment to sell, please kindly email or fax us a full list of your available equipment. Our staff will promptly get in touch with you for a follow-up.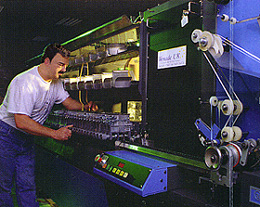 We are always on the look out for equipment on our clients' behalf. Please do take a look at our Equipment Sourcing List to see if you can supply us the equipment that we require.
Please do feel free to contact us for more details on our products and the services that we provide.
Back to Top
Used Equipment | New Equipment | Spare Parts