Wenade Technology is one of the pioneers in Used/Refurbished Equipment Trading in Asia. Through the years, we have built up a good reputation trading reliable equipment with our customers. Our services to our customers are customised based on their specific needs.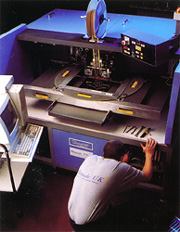 Together with our partners, Wenade reaches out to our customers with our wide range of services. Wenade's range of services, that can be packaged with each equipment sale, includes :
Equipment Trading
Equipment Logistics
Equipment Assembly
Equipment Integration & Modification
Equipment Servicing & Maintenance
In-house Equipment Training
Equipment Sourcing
Our service package for each customer is specifically negotiated based on our customer's requirements. Should you require any of our services listed above, please do not hesitate to contact us.
Please contact us for more details on our products and the services that we provide.
Back to Top
Used Equipment | New Equipment | Spare Parts