WENADE TECHNOLOGY PTE LTD was incorporated in Singapore in 1987 to address the niche of remarketing GOOD USED and Refurbished Equipment to the Electronics industry, initially concentrating on the Semiconductor sector and gradually encompassing the Test (and ATE related); Wafer Fab; and PCB Assembly sectors of the same industry.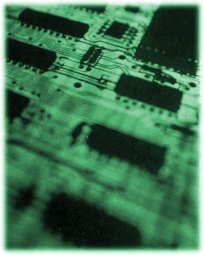 Our subsidiary, Wenade Technology Sdn Bhd in Penang, Malaysia was set up 12 years ago to ensure that the needs and requests of our customers in Malaysia and its surrounding regions are addressed expediently.Our sister company in United Kingdom, Wenade U.K. has the expertise of refurbishing through-hole insertion machines and equipment for the PCB Assembly sector.
Wenade also offers installation and training options for some of the machines we market.
Do review our list of pre-owned Equipment and contact us if you need more details. Our experienced staff will be more than happy to help you on any of your equipment needs. For any equipment not currently in our inventory, we also undertake the sourcing for you.
It is Wenade's custom to work closely with our customers to ensure the highest level of professional service. Please give us an opportunity to work with you.